TrusteSolutions: built in the cloud – from the ground up.
About Us
When we started this business more than 15 years ago, we set out to make a significant impact on the Chapter 7 bankruptcy case management industry. So, we brought together some of the most agile thinkers in the industry. And after much research, trial and error, and many lines of code, a new model was unveiled to the market built on smart technology and a true customer-centric strategy. A system built from the ground up, in the cloud, for maximum accessibility, mobility, security and productivity.
And now, after many years in business, and many happy, loyal customers later, we continue to stand behind our claim that our system is the only proven system in the industry.
Proven web-based platform – we're not only on the web, we originated there. In today's fast-paced world, you need to feel confident being mobile. Access all of your files, case notes and documentation whether in court or on the go. With our cloud-based application, you can stay connected without being tethered to your desktop.
Proven leadership in Chapter 7 case management – celebrating over 15 years of leadership in the industry, and year-over-year growth, we deliver stability and confidence too. With TrusteSolutions, you have a partner you can count on that will lead the way into the future of Chapter 7 bankruptcy case management.
Proven innovator – with products such as PAM (Process Automation Management) that make daily work simpler, and enhanced security to deliver peace of mind, TrusteSolutions is diligent about designing new features you need to work smarter and more efficiently. As your needs change, so does our product.
Proven product support – our team of product specialists are available and accessible when you need them. They answer questions via phone, email or chat. They consistently receive high marks from our customers for their knowledge, responsiveness and top-notch service. Some say good customer service is dead. At TrusteSolutions we're proud to say it is alive and well.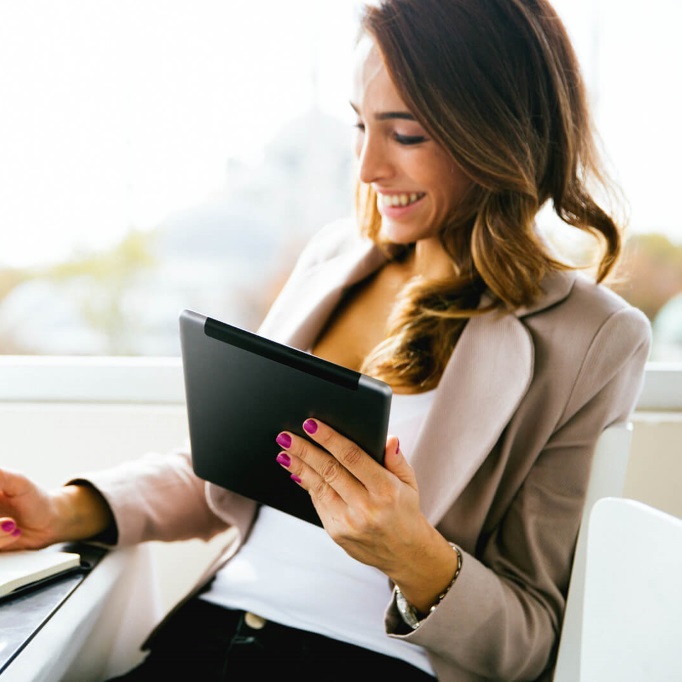 So go ahead, work smarter, streamline your processes, and benefit from our extensive industry knowledge and experience. We're here for you – when you need us – and even when you don't – via phone, email or online chat for an immediate response to keep your productivity high and frustrations low. With TrusteSolutions, keep your business in the cloud and your cases at hand.
See what our users are saying
"The TrusteSolutions' system is very robust and has everything I need. I appreciate the TrusteSolutions willingness to customize tools to meet my particular needs. TrusteSolutions is very open to new ideas that may make the system more efficient." - Tess Kent, Paralegal, Wood & Jones PS